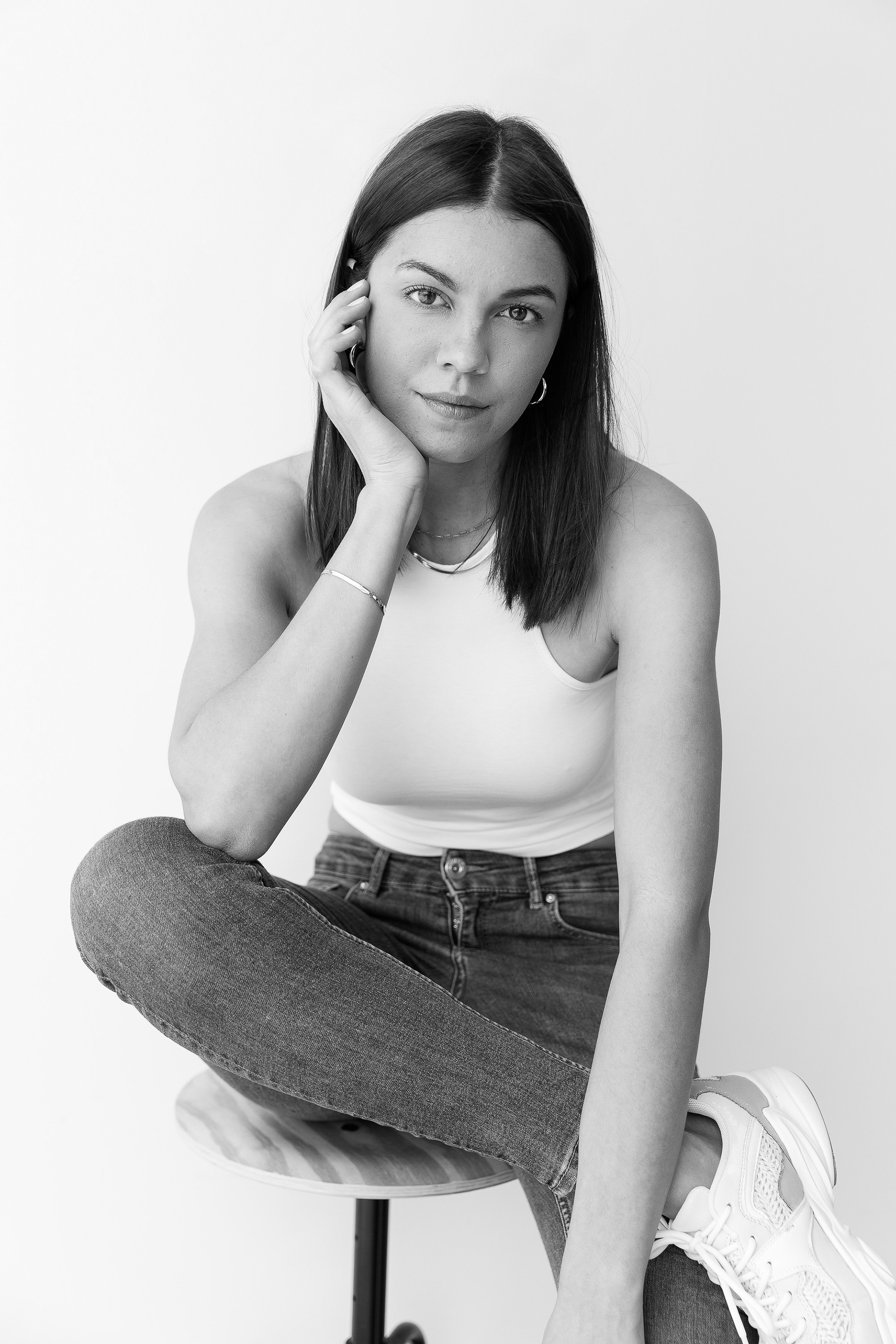 Marina started her career when she was one of the driving forces in setting up an advertising agency. Soon she was managing projects for international clients. After six years at the agency, she decided to move on and focus on her own photography business, which she founded in 2014.
This is where she has now arrived: A successful, well-booked photographer and graphic designer who works with brands and magazines to help them grow their audience, sell their products and inspire their followers.
For her as a person and photographer, authenticity and genuineness are synonymous with female empowerment and femininity. She is inspired by strong, confident women, which affects her photographic approach.
The core of her work is the sexy lightness of being, which she captures both on-location and in her own daylight studio near Munich. As a young photographer, she wants to use her 10+ years of experience to do her part for women empowerment and encourage others to realize their dreams without limitations.



Clients
/ Benefit,

Levi's

, Shell, heineken, Silk Relations, American Crew, NVIDIA, Tinder, Clark Shoes, Moop Mama, Kiss NY, Dom Perignon, Krug Champagne,

Eva mann

, Moet Hennessey, I WANT YOU NAKED, fotoMAGAZIN, Best secret, Heyam Jewelry, Kia Charlotta, SUNSCARE
Publications
/ Elegant Magazine, Grazia Magazine, SCORPIO JIN Magazine, karl Magazin, Shuba Magazine, PICTON Magazine, HORIZONT Magazine, SHAPE Magazin, Bloggingtales, fotoMAGAZIN Deutschland, taff ProSieben, KOOSS Magazine, L'OFFICIEL Baltics & Lithuania, LOFFICIEL Liechtenstein